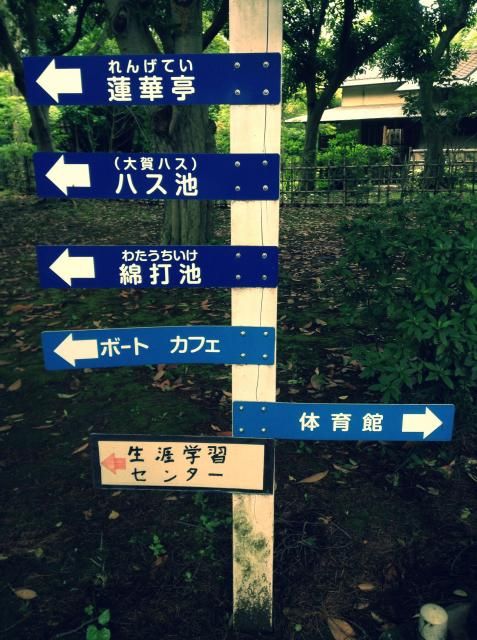 Which way to go?
At some point during the midst of rainy season in Japan, I ventured to the nearby park to finally catch the lotus flowers in bloom.
I had previously seen the flowers in season for two summers in a row - passing by them everyday during my commute on the Chiba Urban Monorail (a morning treat, as the flowers blossom in the morning!), and yet I failed to actually go see them up close. So I decided that before leaving Chiba, I absolutely needed to take a trip to the park.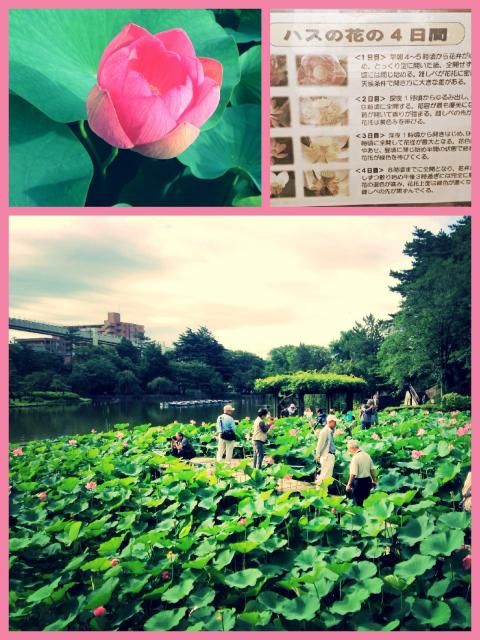 Rise and shine crowd of photographers.
Finally, I managed to get up and out early enough to take a brief stroll through the park with friends before heading to work! I wish I did it earlier and more often - because of quirky weather during the days preceding my visit, the flowers were on their last leg :(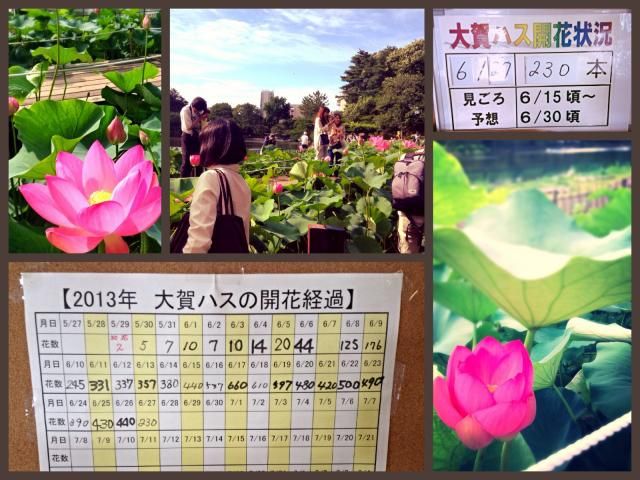 Bottom right photo records the number of flowers bloomed since the end of May.
As you can see, there was a dramatic drop in the number of flowers from the day before (200!!)...but by the looks of it, I'd missed peak by a good 10 days. Still, it was fantastic to see the flowers up close and personal.
And here's a random piece of trivia - these lotus flowers are the base for Chiba City's mascot character, Chihana-chan.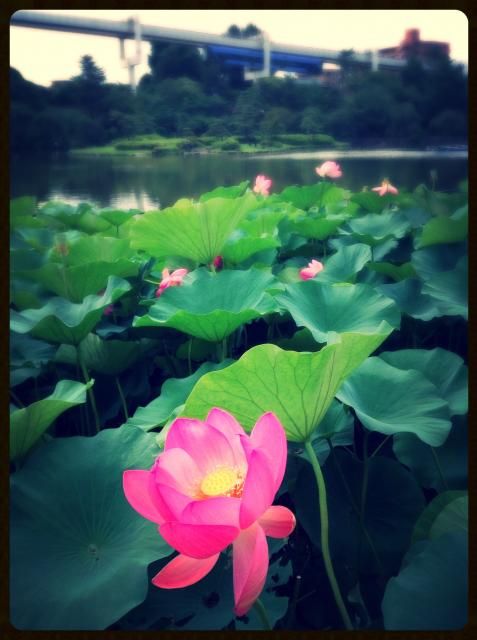 Guest appearance by the Chiba Urban Monorail's newest addition, the Urban Flyer, in the distance!
The Chiba Urban Monorail drops off right in front of the park at the station of the same name (
"Chiba Koen
" Station) - which is how I got there that day, since it was directly on my way to work. It's also a short 10-15 minute walk from Chiba Station.