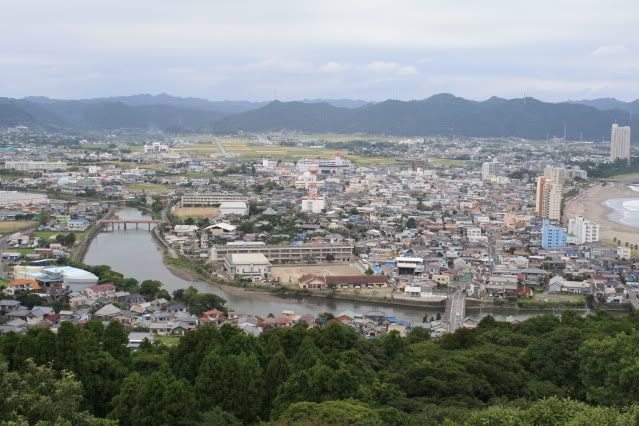 Taken at Uomizuka Lookout Point (魚見塚展望台) looking over downtown Kamogawa.
Today I'd like to share some photos of a few of my favorite places here in lovely Kamogawa.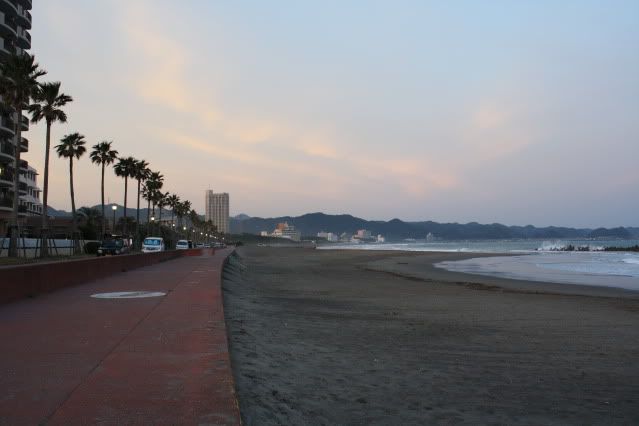 A quiet evening at Maebara Beach.
Less than a 10 minute walk away from my apartment is Maebara Beach (前原海岸). It's a popular surfing spot all year round, and you can also go swimming here during beach season (usually from mid-July to mid-August). I love to take walks along the red paved area on the left side of the photo, which stretches up and down the entire beach.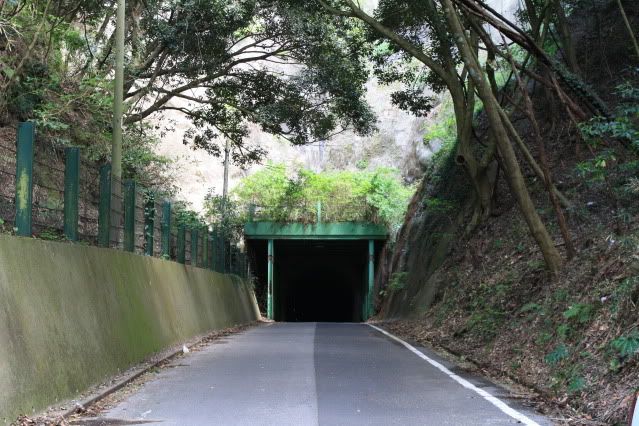 A pitch black tunnel in the mountains. Where does it lead???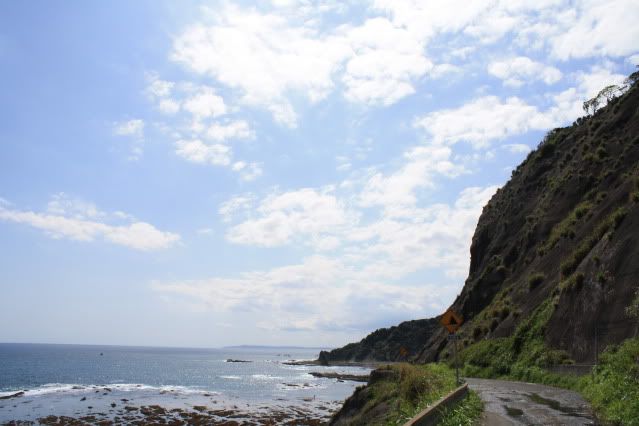 When you emerge from the tunnel, all of the sudden you find yourself overlooking the Pacific Ocean.
This coastal cliff area is called Osenkorogashi (おせんころがし). I particularly love it because you have to drive through a creepy pitch black tunnel (which looks a lot like the tunnel from the movie "Spirited Away") to get here...but when you emerge, you find yourself staring out at one of my favorite views here in Kamogawa!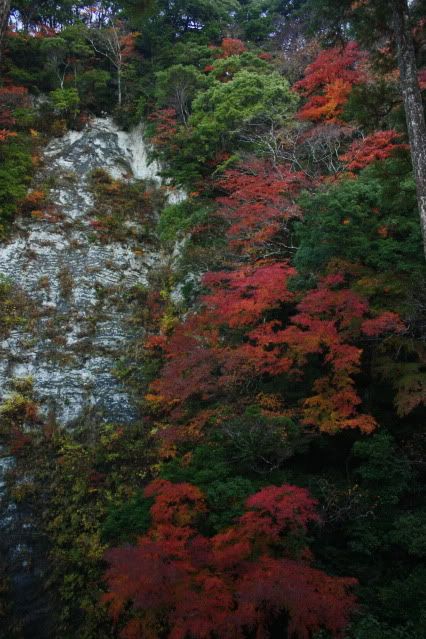 The fall foliage climbs up the cliffs.
Late autumn, if you go deep into the Kiyosumi Mountains, you'll find the Shiraiwa area, home to these splendidly dramatic cliffs. The way the vivid fall foliage seems to be splashed across the cliffs makes for a brilliant sight.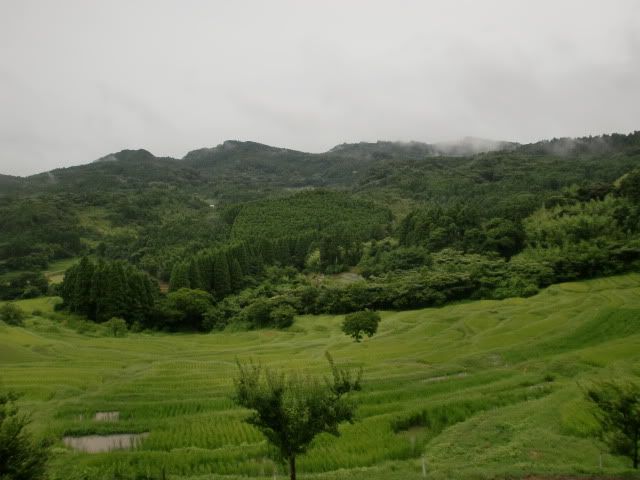 Oyama Senmaida (大山千枚田) on a summer rainy day.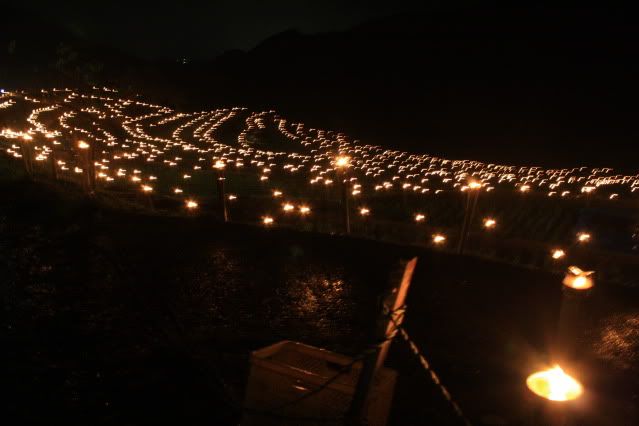 Terraced Rice Paddy Night Festival at Oyama Senmaida (大山千枚田棚田の夜祭り)
Last photos for today! Oyama Senmaida is perhaps my favorite landmark here in Kamogawa. It's awesome during the day - I love the way the terraced rice paddies curve around the mountainside. But it's even better at night! Every year, around the end of October, there's an event called the Terraced Rice Paddy Night Festival - they make candles from used cooking oil collected from local restaurants/hotels, and then line the all of rice paddies with them! The result is something spectacular<3 I really need to invest in a tripod so that I can finally get some non-blurry photos from this event...