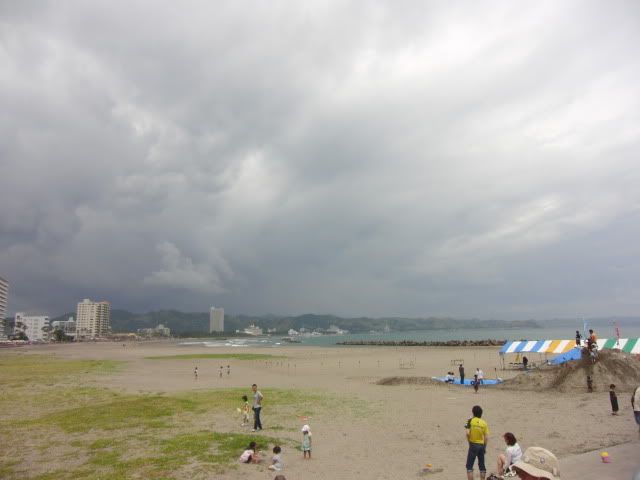 Eerie weather at Maebara Beach in Kamogawa.
Despite the ominous weather last weekend, June 2-3 found me at
Sea Festa 2012 in Kamogawa
! When I lived in Kamogawa, this was one of my favorite events - pure fun at the beach. On a random side note, Maebara Beach was also one of my favorite places to stroll in the evenings!
Sea Festa is an annual event (although it was cancelled last year because of all the earthquake stuff), always held on the first weekend of June.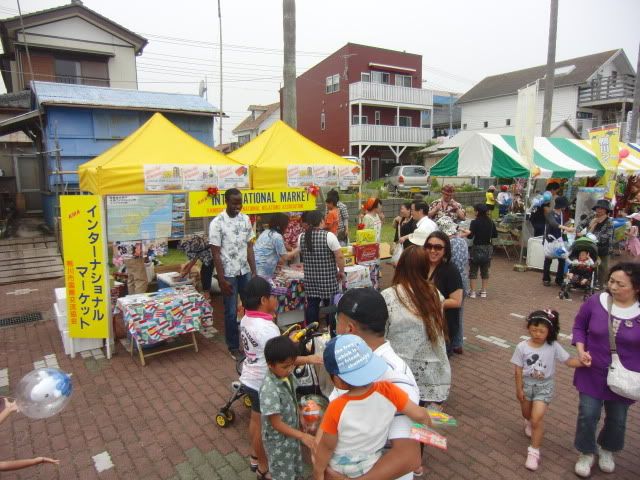 Selling stuff while talking up people passing by!
As in previous years, I donned my Hawaiian shirt along with the others to help sell stuff at the Kamogawa International Relations Association (KIRA)'s booth. This year, we were selling Johnsonville sausages and Miller/Budweiser beer (Wisconsin stuff because of Kamogawa's sister city is Manitowoc in Wisconsin).
I always loved coming here because I could meet so many friends as they pass by, but even more so this year because I was able to see/talk with a lot of people that I haven't really been able to talk to since moving away from Kamogawa. Thanks for letting me help out, KIRA!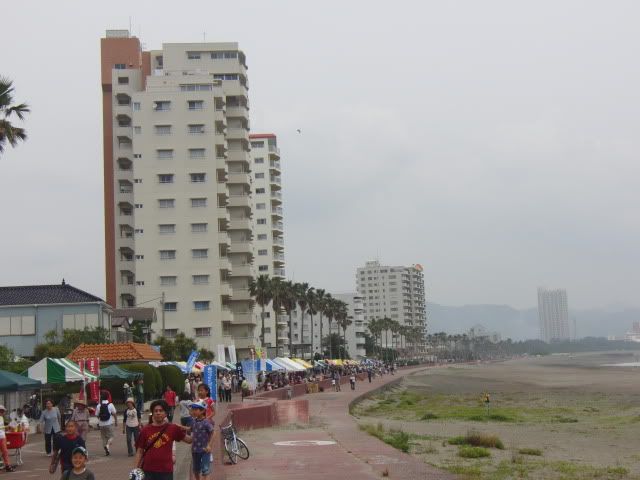 Lots of booths stretching all along the shore.
Our booth was located somewhere along this path. This area is called the Seaside Shopping Mall (渚のショッピングモール), which is mostly booths from organizations around the city, like Kamogawa Sea World, the Kamogawa branch of the Chiba Lotte Marines fan club, etc.!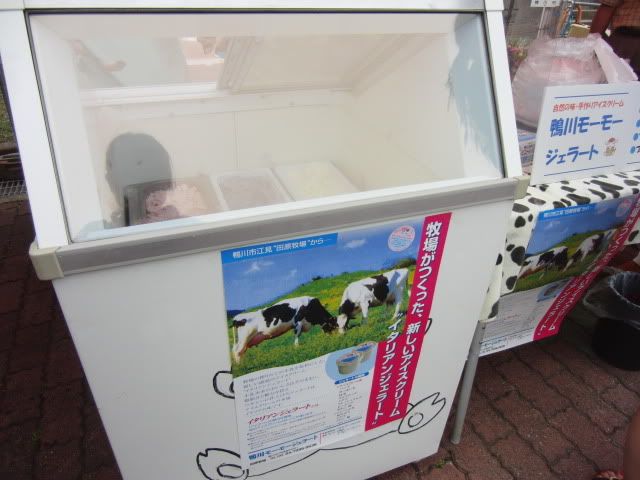 Homemade and organic...Kamogawa moo moo gelato! Cute.
Wandering around during a break, I came across this place! Apparently their ice creams and gelatos are available at the local michi-no-eki and what not. They had all sorts of flavors...vanilla, strawberry, blueberry, etc...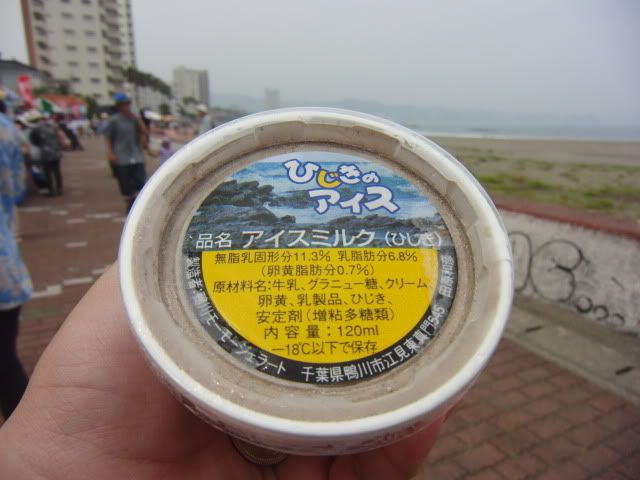 Hijiki ice cream!
But of course, I can't settle for a
normal
flavor! Yes, you read correctly. I got
hijiki
ice cream, that brown-ish black seaweed-like thing. The ice cream looks like a browner version of
kurogoma
(black sesame seed) ice cream. I love hijiki, and...while doubtful, I was hoping for a salt + sweet magic combination, and I figured it would be a good conversation topic! Despite this place constantly being packed with customers, apparently I was the first person to buy the hijiki ice cream haha!
It certainly has made for fun conversations, but...sadly, it wasn't for me (it reminded me of that seaweed chocolate I once got from Korea...). It
did
make for really good conversation, and when I forced it on other people they actually kinda liked it (seriously)!! So if you're feeling curious, you gotta try it for yourself!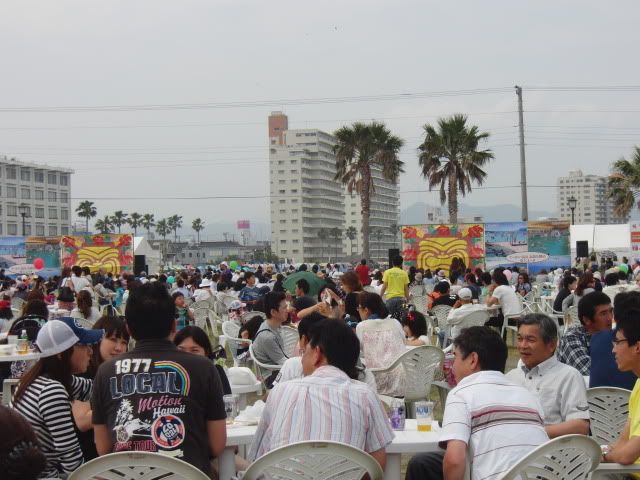 Everyone enjoying good food, drink, entertainment, and best of all, good company!
Wander up a little ways to the area called Fisharina Kamogawa (nearby are the docks where yachts and fishing boats are anchored), and you'll find the main venue of Sea Festa!
This area is surrounded by booths mainly run by major organizations like the local board of commerce, tourism association, etc. or are Hawaiian-themed (a major part of Sea Festa, since Kamogawa is supposed to be Japan's Hawaii...)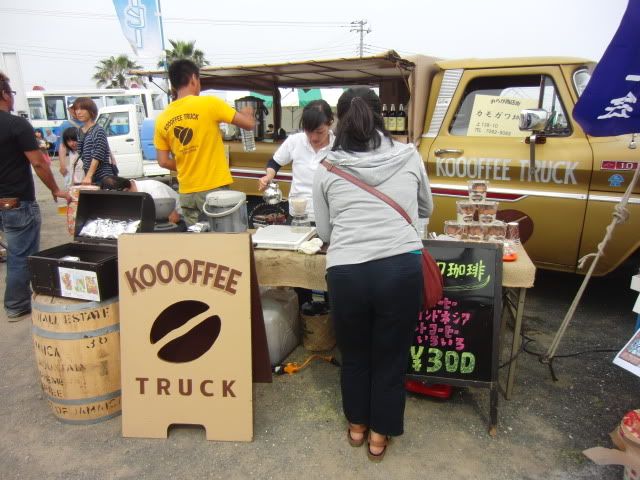 Koooffee Truck!
Totally random, but the coffee here is AMAZING. I'd always seen this truck parked along the main road that leads into Kamogawa, but never actually seen them in business. We'd had an early start that day, and with no breakfast, I was desperate for something to wake me up. I don't pretend to know coffee, but the coffee here was mindblowing. I must hunt them down again...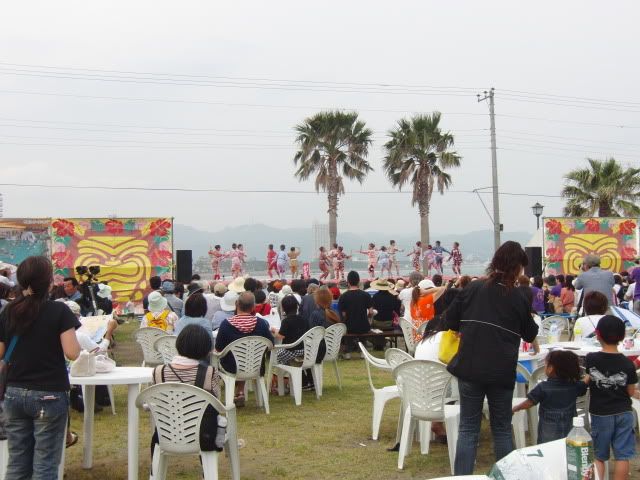 Local girls performing the satomai, or traditional folk dance!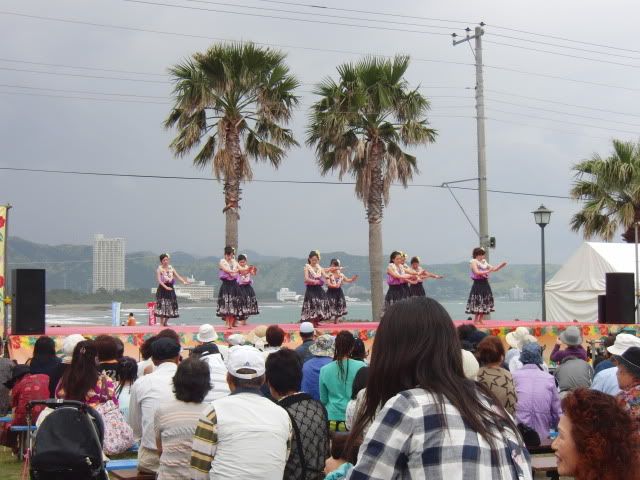 Kamogawa Hula Festival!
The main stage can also be found in this area! Both days, there was non-stop entertainment here! Particularly, one of Sea Festa's highlights is the Kamogawa Hula Festival. Basically, hula groups from all over the country come to Kamogawa to perform here - it might not be Hawaii, but it is a pretty gorgeous beach <3. In recent years, it's estimated that 1,000 hula dancers perform each year. The Kamogawa Hula Festival is so popular that they get more applications than there are slots to perform, so participants are selected by lottery!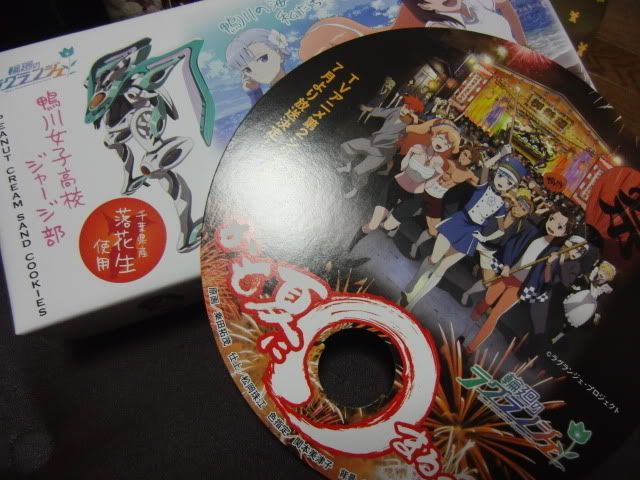 Fan + cookies.
On my way home, a friend working at the Lagrange: Flower of Rin-ne (輪廻のラグランジェ) booth stopped me and gave me some goods as omiyage! Often referred to as "
Ragurin
," this is an anime that takes place in Kamogawa. (I've mentioned it in a previous post
here
.) They were selling Sea Festa limited edition goods to promote the show, which is entering it's second season in July.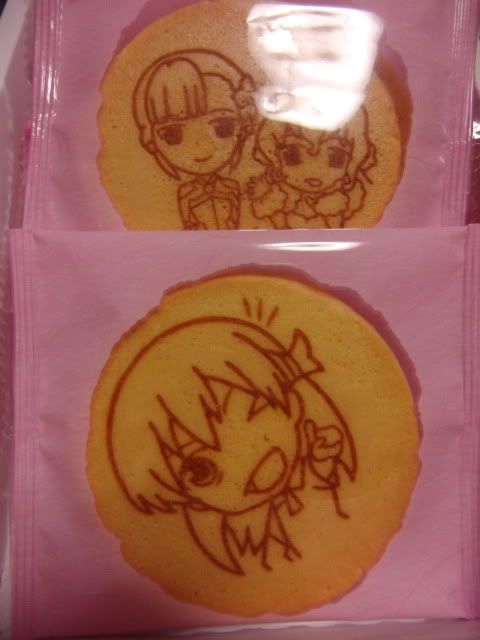 For kicks, what the cookies look like. They have the main characters printed on them...and are actually quite tasty!
I have watched the first episode, but nothing more. Honestly, there is
a lot
of fan service, which makes it just a little awkward to watch. Still, like I've said before, it's really cool to see places I used to actually chill out
in
an anime!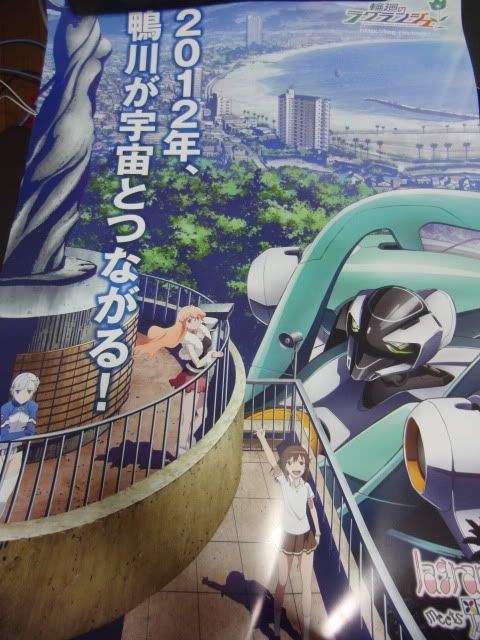 Ragurin poster.
I also got some of the posters. You can kinda tell the scenery here is the same as the scenery in the first photo of a
past post
(taken from the Uomizuka Viewing Point in Kamogawa).
Anyway, I've gotten really off topic, but after being away for almost a full year now, I still love Kamogawa - or more importantly, my friends there! I love Kamogawa all year around, but as a resort city, summer is definitely it's best season. Can't wait to go play again soon!