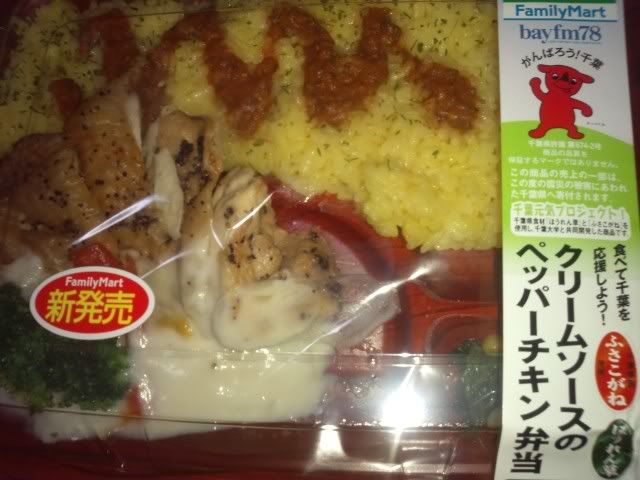 Family Mart + Chiba University collaborative obento! Featuring Chiba's fusakogane rice and Chiba grown spinach.
I dropped by Family Mart on my way home Saturday night. After spending 10 minutes pondering what to eat for dinner, my eyes rested on this and I knew we had a winner! After all, I am a huge sucker for ご当地 (stuff special to that area) foods. How could I pass this up? I swear, CHI-BA+KUN was calling me.
Next time you're looking for something to eat at Family Mart, consider this!
"Chiba Genki Project" Cream Sauce Pepper Chicken Bento
Apparently they had a
Tartar Sauce Tonkatsu Bento
back in August...can't believe I missed it! I will have to keep my eyes peeled...