Quick update today - not just to (hopefully) get back into the swing of consistent updates, but also an official announcement that as of yesterday, June 8, I only 2 months until I leave Japan.
It has been an incredible, epic 5 years on the JET Programme, but it's time for me to head back stateside! I've got dreams and goals I am gonna make happen, and I think I'd be in better position to do so in the U.S. I'm not feeling particularly sad about my upcoming departure, because I feel quite satisfied with how much I've been able to accomplish - both professionally and individually - and also because I'm pretty sure I'll be back soon, for some reason or another!
But my departure does mean putting closure on this chapter of my life - so before that, I am trying to get as much of my bucket list done as possible, but also simply enjoy spending time with the many fantastic people I've met! So hopefully I can manage to record as much of that as possible in between all the running around :)
So today, I'd like to share just a few shots of fun with friends. I chose this post's title because I think it's all the little moments and random conversations that have really made my time here incredible: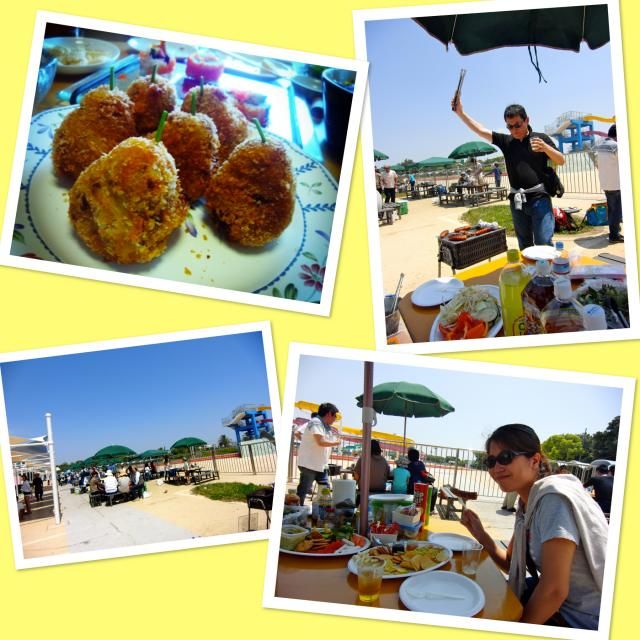 One of my most favorite couples EVER.
Bottom left is the barbecue space at Inage Seaside Park (稲毛海浜公園), located just about 15-20 minutes from where I live! The wondrous lady pictured at the bottom right is a dear friend of mine - we worked together for a bit over a year, but I think she will be a close friend for the rest of my life. She and her husband invited me and a friend to join them for a summer-kickoff barbecue. Supposedly it was their first time holding a barbecue, but I wouldn't have known if they didn't tell me - they were totally prepared, with all the tools, meats, veggies, appetizers, snacks...even dessert! All while my friend's fantastic hubby grilled the barbecue foods for us (she is so lucky! haha).
And everything was incredibly delicious, as usual :) I've gone over to their place for dinner a few times too, and whole courses of various masterpieces like the pear-shaped croquettes (top left) are served. I always feel so spoiled with them!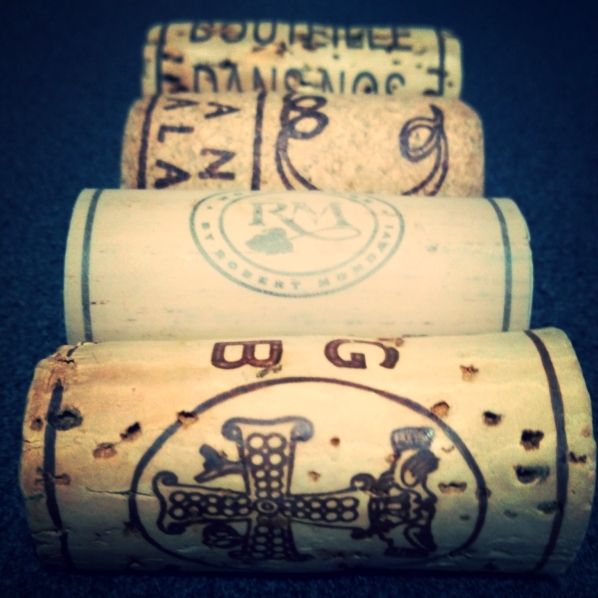 おしゃれ aka cool chopstick rests!
Also, one time I went over to their place, I received these fancy chopstick rests they had made out of wine bottle corks (both of them absolutely
love
wine - they had a huge bag filled with corks from all the wine bottles they'd finished)!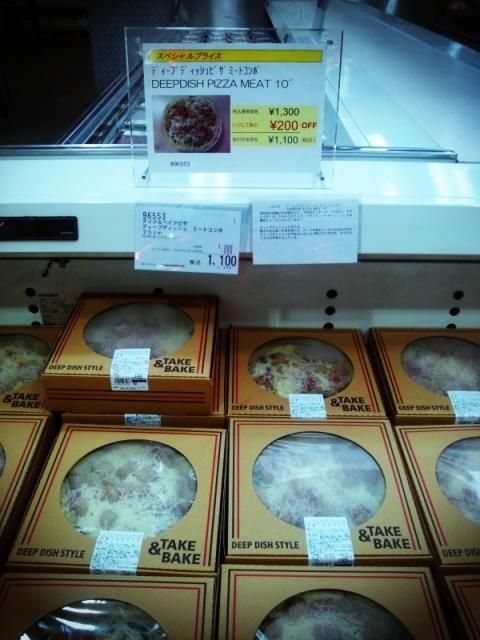 Chicago deep dish pizza at good ol' Costco in Makuhari, Chiba City.
Last but not least, a quick snap from a trip to Costco with a fellow expat friend! I'm not from Chicago area, and I have never understood deep dish pizza. But my friend was unbelievably excited when he found these - well, I supposed I'd feel the same if I found Maryland crab cakes out here. In just a couple of months though, I can enjoy all the home goodies I want (although not necessarily crab cakes) - so I need to stuff my face with lots of yummy Japanese food while I still can!