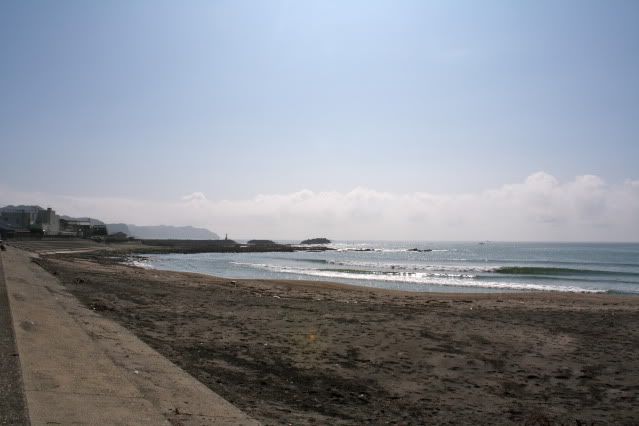 It all started on a bright and early, HOT morning at Futama Beach in Kamogawa.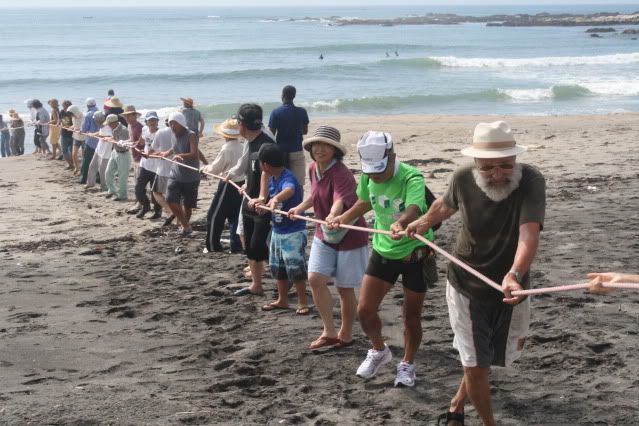 Here we were - about 50 people gathered to play tug-of-war with the ocean!
jibiki-ami
fishing is all about:
Beforehand, fishermen cast out a giant fishing net into the sea by boat. Then, you need a TON of people to pull the net to shore. You have two teams pulling in each side of the net simultaneously. You start on opposite ends of the beach, and gradually come together to narrow the net and trap the fish. It's tricky because you have to be subtle...you can't pull the net in too fast either, or you'll scare the fish away.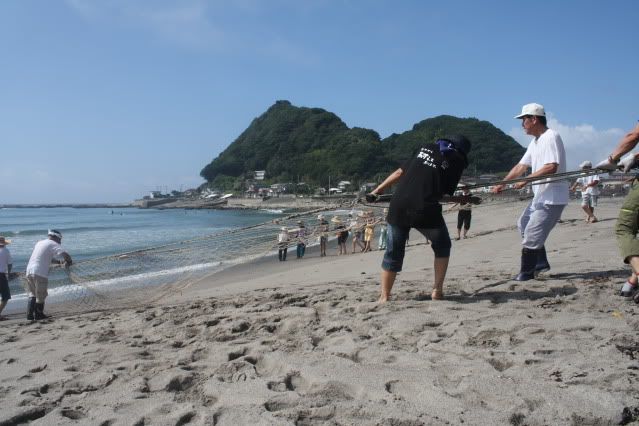 Finally!!! A part of the net has emerged.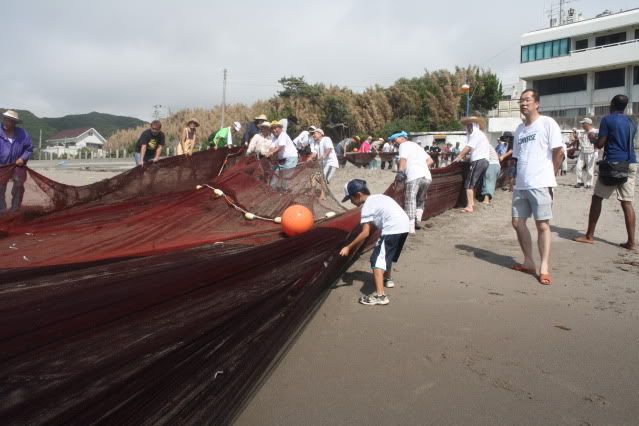 Almost there...!!!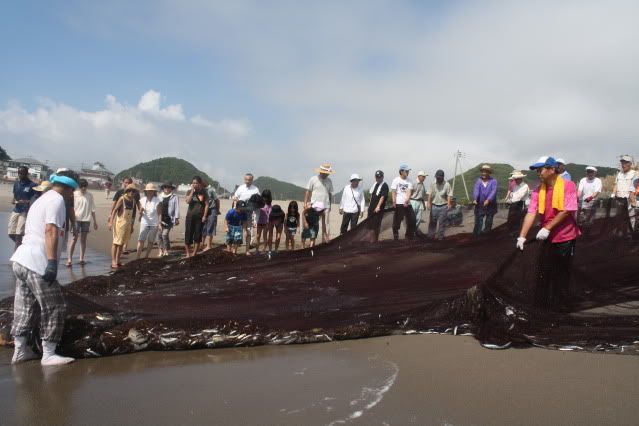 Goal!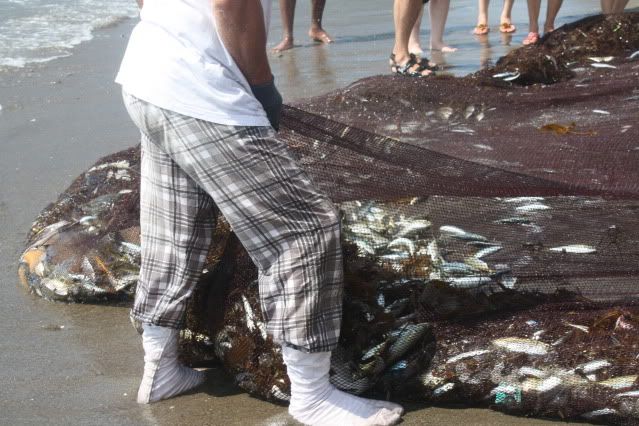 Our catch for the day.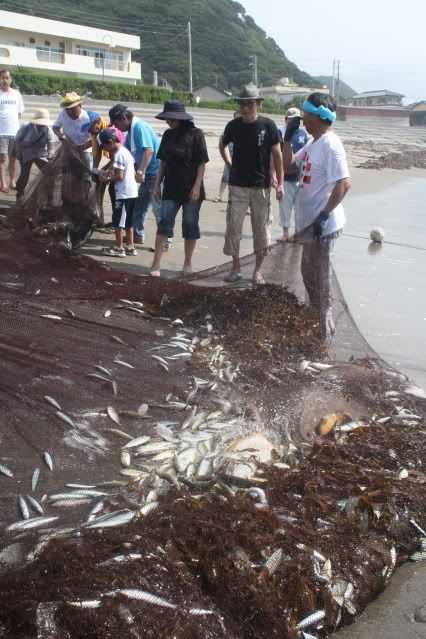 See the stingray (I think it's a stingray)??? There were at least 3 of them in there.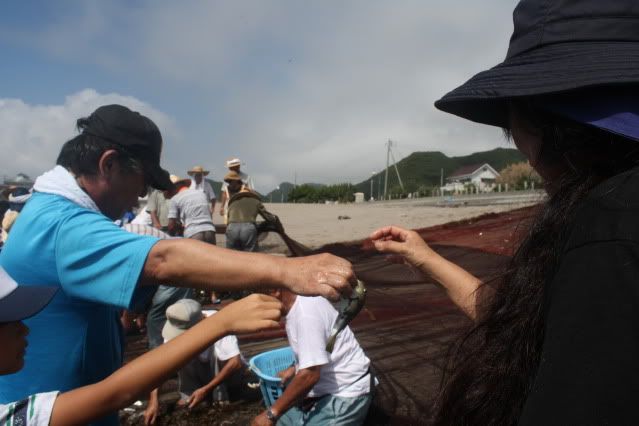 Playing around with the catch...here's a fugu (pufferfish)!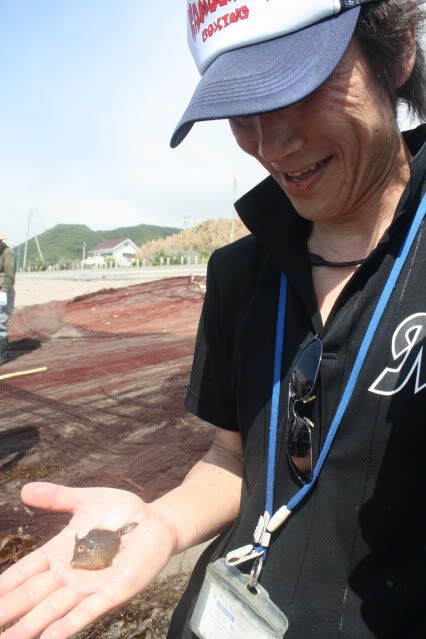 Okay. They totally told us what kind of fish this was and I totally forgot its name already :/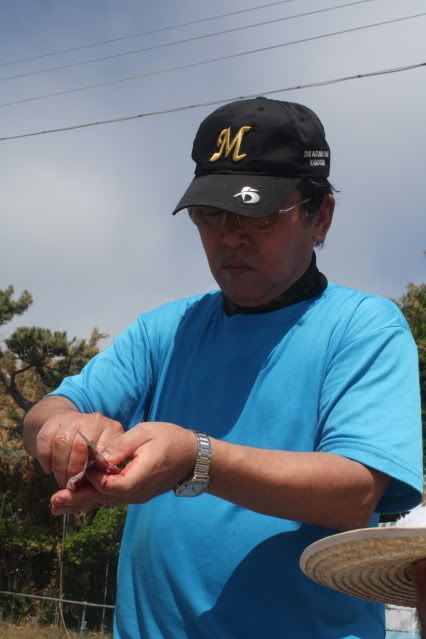 My dear friend ripping an urume (according to google, a "round herring big-eyed sardine") apart by hand at that very spot for me to eat. Talk about fresh sashimi! It was really delicious...
Aaaaand so concludes
jibiki-ami
fishing! This was just the start though...I had a pretty eventful weekend, so hopefully I'll get to post about the rest of it soon. Have a good week, and particularly to my fellow residents of Japan - stay cool! The heat looks like it'll still be continuing for a bit longer.