My time left here ticks away, but there are still so many places I haven't gone - or don't even know to visit! One good example is today's subject, the
Chiba City Museum of Science (千葉市科学館)
.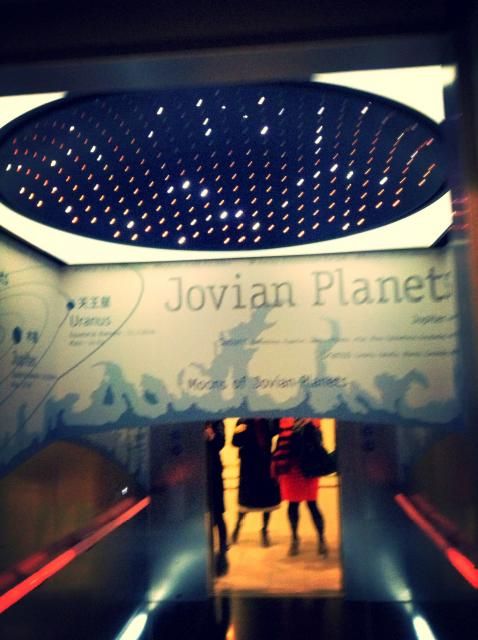 Special elevator for the Museum of Science.
This adventure began with a random conversation at lunch. A couple of my former coworkers wanted to plan more time to hang out - but for once, something other than just grabbing a bite to eat together. After some thought, one of them thought - how about a trip to the planetarium? It was perfect because the other two of us had never gone before, and I'd been wanted to go to a planetarium for aaaages. So off we went!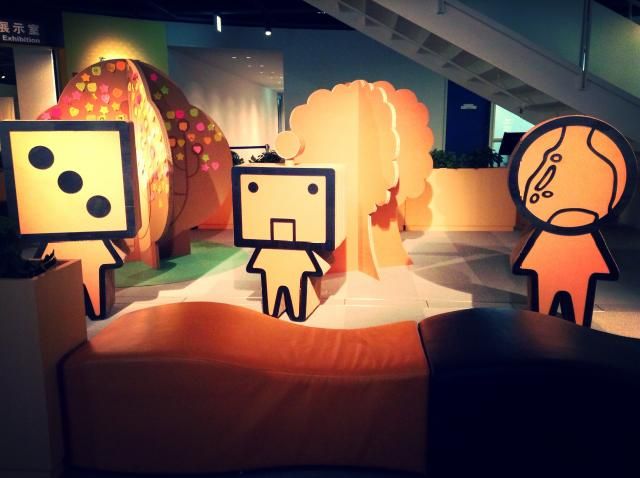 Strange cardboard creatures...perhaps the museum mascots?
After a quick dinner (and actually, I skipped dinner because I had come straight from
FOODEX/World Sushi Cu
p
), we timed it so that we could watch the final planetarium show of the day. If you take a look at the
schedule
, they've got a pretty diverse program, and showings are almost once every hour from 10am to 7pm! Cool stuff.
We happened to go to the showing for 星空散歩 (I suppose I could translate that to something like "starry night stroll"), which was just
awesome
. I'll describe it in more detail below.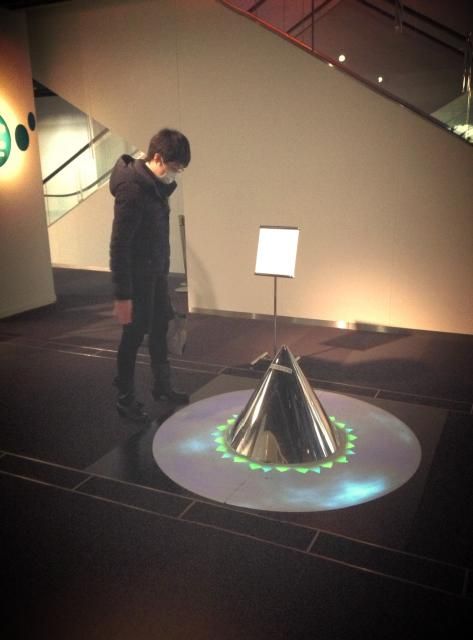 More random contraptions in the lobby area.
Like going to see a movie in Japan, you buy your tickets, then hang out in the lobby until you hear the announcement to enter the theater. The museum exhibits close down at 7pm, but the planetarium is open until 8pm.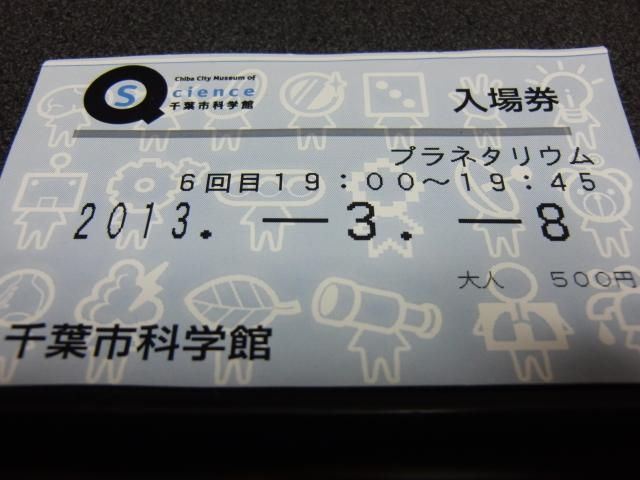 Planetarium ticket! You can tell how long I've been uh, saving this post...
Of course, photography/video isn't allowed inside the planetarium - but I wish I could show you! It was incredible. My favorite part of the show was when they "dim" the sky down so that you can see the nightscape of the area immediately around Qiball (for instance, the guide/narrator pointed out the Chiba Prefectural Offices where I work, Tokyo far in the distance, and other landmarks). Then, streetlights are magically "blown out" and until you are surrounded by countless stars, and learn about a number of constellations.
I don't wanna spoil it for you (if that's possible) so I'll stop here...but if you like stars, you will definitely want to check this out! I could watch this show again and again.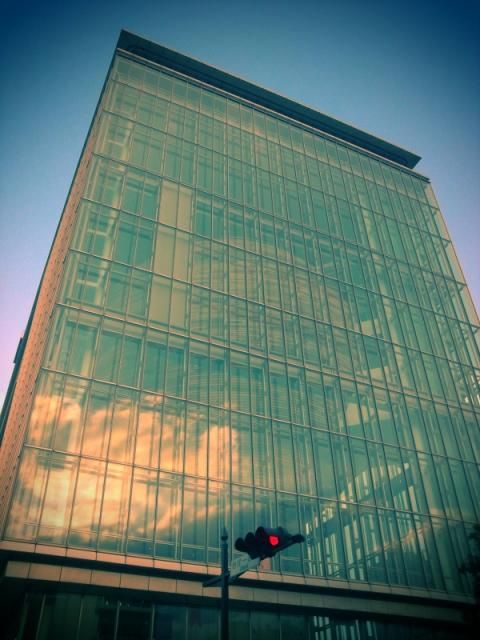 Qiball during the day!
My excuse for taking forever to post this is that I was waiting for a chance to walk by during the day, so I could get a picture of Qiball. The round thing you can kinda see inside the building is the planetarium.
To be honest, I don't think I've been to a planetarium since...elementary school! You know, those days when you learned about the solar system and memorized the planets with "My Very Excellent Mother Just Served Us Nine Pizzas"? (Ah...the days when Pluto was still a planet.)
P.S.: The post title comes from a very fantastic song of the same name by Morning Parade!